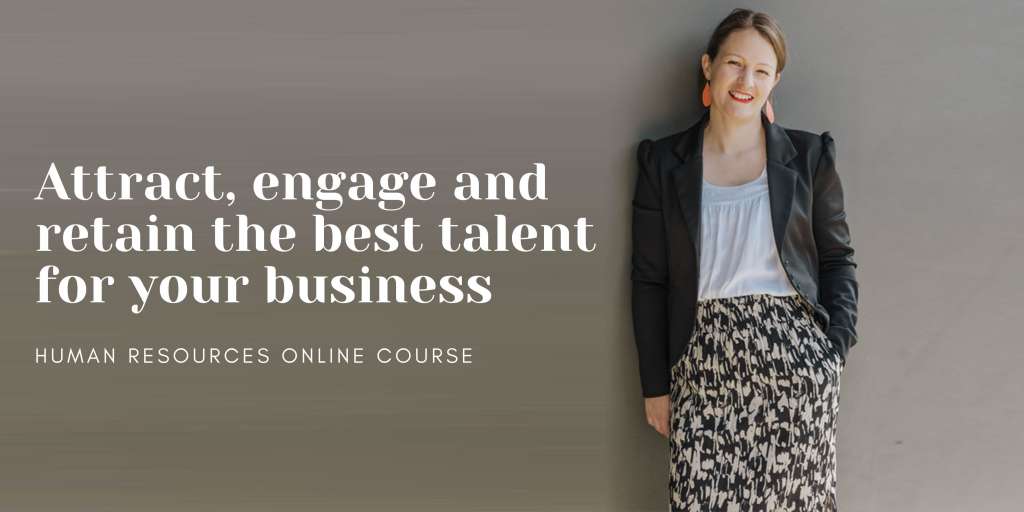 What's covered in the course?
EVERYTHING you need to build an effective human resources framework that will elevate your business and brand to attract, retain and motivate your employees. 
Do you wish to unlock your potential for success by attracting and recruiting the best talent for your business?
Is your business growing and in need of a compliant and best practice Human Resources framework?
Do you need a fair and consistent process for managing your employees' performance and training requirements?
Do you need to design tailored employee engagement programs to support your employees health, wellbeing and connections to deliver their best?
Cut through the confusion around your human resources responsibilities. Stop spending time guessing about how to manage your employees; start attracting and engaging the right employees who are ready to build and grow your business.

Upskill your knowledge
Upskill your Human Resources knowledge to build a framework which enables the current and future needs of your business.
Information
Access to additional reading via our blog, editable resources and templates, as well as specific tasks to get you started.
Cost Effective
A cost effective way to implement best practice and compliant Human Resources in your business at your own pace.
Course Curriculum
By the end of all the modules, you will have learnt the following:
Outline why

Human Resources matters

and assess where your business sits in relation to delivering best practice human resources.

Learn about the key areas of the

employee life cycle

.

Understand what Human Resources

values

are and how to identify the human resource values for your business.

Determine the right

workforce

and

leadership capabilities

  for your business to support the achievement of the business' goals and drive future growth.

Be proactive in addressing any industry changes and gaps

in your business workforce to meet the

current and future requirements

of your business.

Understand the role of

technology

in human resources and business

reporting

requirements.

Develop the right

policies and procedures

to support your business operations.

Define the

recruitment

phases including timeframes, how to advertise, shortlist, interview, which background checks

and

employment contract

 

Understand the

job design

and document

position descriptions

  to meet your business and customers' needs.

Provide a meaningful

induction

that will set your employee up for success.

Develop a

probationary period

and

performance appraisal

process to identify, evaluate and develop the work performance of employees to help achieve the goals and objectives of the business.

Implement a

performance management

process for fair and consistent performance management practices when managing employees performance or behaviour.

Understand about

learning and development

requirements of your business including licenses and accreditations to develop and support your employees in their role.

Identify the

salary and payroll

elements that make up an employee's remuneration.

Understand

employee benefits

and what benefits would be important to your employees to support them to deliver their best. 

Improve employee

health and wellbeing

by offering health and wellbeing initiatives to enhance employee's mental, emotional and physical health.

Design a

reward and recognition

program to acknowledge your employee's individual or team contributions and service awards.

Promote

social engagement

and employee interaction away from daily work to support positive employee engagement.

Understand the

exit process

including

final pay entitlements

and its role to effectively meet legal and legislative requirements, manage the employee experience and ensure consistency.

Understand the benefits of the exit interview

and the process for conducting an exit interview.
Start to build and grow your business today!
Register now and start implementing compliant and best practice Human Resources to support your business growth. Stop talking about it, lets do it.
Full access to course content.

Downloadable workbook to complete alongside the course including tasks to get you started in your business.
Access to additional reading via our blogs, editable resources and templates.
Access to a bonus module covering the impact of human resources, the employee lifecycle and defining the human resources values of your business.
Ongoing access to human resources updates and resources via our regular newsletter.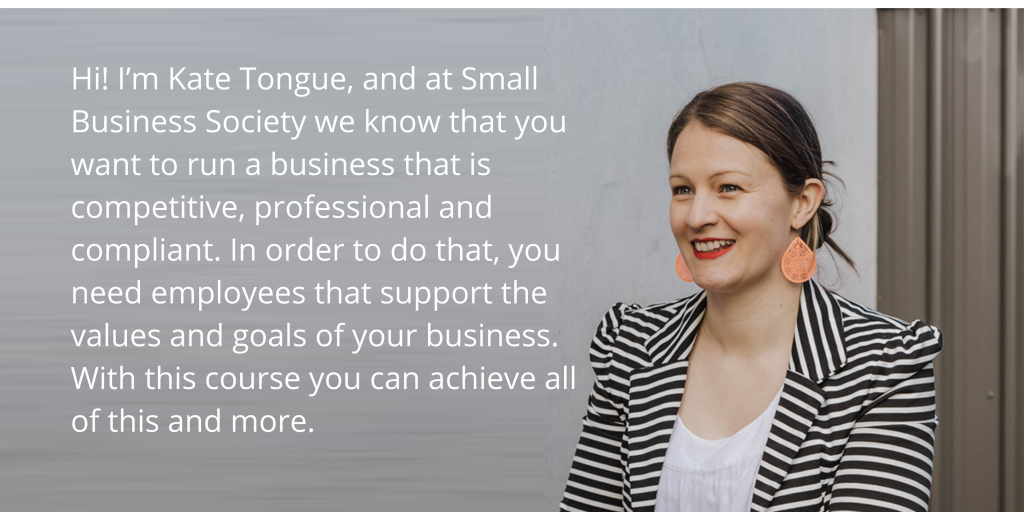 It can be challenging to attract, retain and motive employees when you have unclear and undocumented expectations, and not sure where to start with managing your employees. There is a way forward with our step by step course for navigating human resources!
We understand what it takes to run a successful business with the right employees as part of your team and to enable great things.
It's time to start to attract, retain and motivate the employees in your business, achieve your business goals, enable growth and to achieve great things.